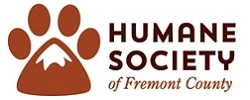 Join us as we marry style, compassion, and entertainment in the grand return of Rescue Runway, the Humane Society of Fremont County's largest annual fundraiser. After a hiatus due to COVID-19, we're back and better than ever. This year, we're bringing you a spectacular event that promises to create waves of excitement, all while contributing to a noble cause.
Save the Date
Saturday - August 26, 2023
4:00 PM - 8:00 PM
The Rialto Theater, Florence, Colorado
Individual Tickets: $50.00
VIP Tables: $350+
Our runway will shine with Fremont Humane alumni dogs (and a few special four-legged friends) gracing the stage with models stylishly dressed by our partner, Barn & Barrel. Add to that the allure of a nostalgic performance by Derek Evilsizor, a Frank Sinatra impersonator, and you have an evening that's as entertaining as it is heartwarming.
Rescue Runway was created with the mission to help every sick and injured animal that comes our way. Our shelter incurred a deficit of $50,000 in 2023 due to the rising costs of animal medical care. This year, we're aiming to raise more than $50,000 through this event to help offset these costs. Join us, and be a part of this compassionate journey!
Over the years, Rescue Runway has been dubbed "the can't miss event in Fremont County." We're proud to carry forward this legacy of excitement, fashion, and unwavering dedication to animal care. Together, let's make a difference and support the Humane Society of Fremont County in their mission to provide shelter, care, and advocacy for animals in need.